Lord Krishna says. "I can be worshiped within the cows by offerings of grass and other suitable grains and paraphernalia for the pleasure and health of the cows." Srimad-Bhagavatam 11.11.44.
Looking after cows is like looking after children. It is not only a matter of providing food. Their pens are cleaned twice a day. They must always have fresh water and mineral supplements. They need grooming and personal attention. Every seven months their hooves are trimmed. There are vet fees, fly protection costs, hay feeders, buckets, rakes etc. Of course the cowherds needs have to be provided for also.
To look after one of Krishna's cows costs around $20 per day. You can now choose a cow to adopt and sponsor them for as many days a month as you like.
When you click on the "Adopt Me' button please choose 'Monthly' and enter the amount you would like to contribute. Anyone who sponsors a cow for a week or more per month ($140/month) will get a photo of the cows being fed with their name or their loved one's name displayed.
---
---
Champak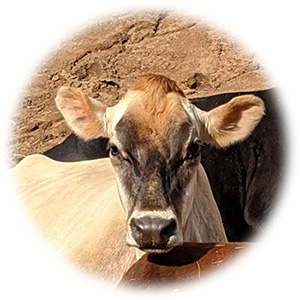 Five year old Champak is the Matriarch of the small herd. She is the mother of both Jamuna and Haladhar. She is a steady milk provider with a dignified and serious demeanor.

---
Jamuna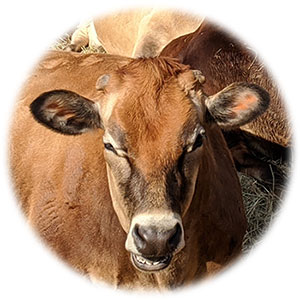 Jamuna is two years old and is the rebellious teenager in the herd. She is pretty and smart and likes to get her own way.

---
Haladhar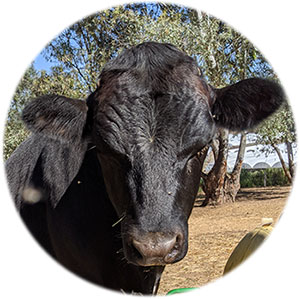 Sixteen months old and everyone's pet. Haladhar is sweet and huggable. Even though he is the strongest he is gentle and considerate. He loves treats and will let you know it.